In 1997, when I was 25, I was let go from a position that I loved.  A position I considered to be "my purpose" and that purpose was a feeling I had experienced for the first time.  It was devastating.  I got married just 5 months later, still unemployed.  We conceived only 3 months after marrying (not exactly in our plan).  I didn't go back to work until many years later.
This past June I resigned from a position at the school where my children grew up.  This was a position I loved almost as much as I loved my children.  A position I was positive was truly "my purpose."  Health concerns forced my hand and I had to say goodbye.  I have struggled since June with this decision and felt a slow heartbreak over it.
Fast forward to just last week….
My 88 year old father in law came for dinner.  What just a year ago was a very healthy, independent (to a fault) man, had rapidly turned into a very frail old man.  We talked.  He was just not the same as he has always been.  Without even speaking to my husband (I wouldn't normally recommend that, but my husband is an only child and I knew he would be on board), I asked him to move in with us.   Last year he would have undoubtedly given me an emphatic "NO WAY" answer.  Now, he accepted.  In fact his answer was "that would be tremendous".  Not only did he accept, but he wanted to move in immediately, within just a few days.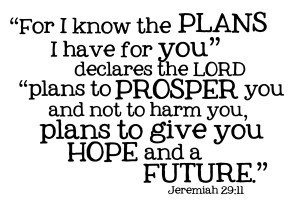 We frantically converted our office into a bedroom and tried to make it just perfect for him.  New.  Homey.  Warm.  We felt like the life we had almost gotten a handle on had been flipped on its ear.  His first night as a member of the household was one of the most difficult my husband and I had experienced.  Everything we had arranged was wrong.  He didn't like or want any of it.  It was painstaking to work at his 88 year old speed through how he wanted things to be.  To hear from him how we no longer should turn lights on, they hurt his eyes; how we have to keep all of the windows closed, he is freezing cold; how he won't eat until we all sit at the table with him (my children range in age from 8-16-when are we all at the table???).  The list goes on and on.  He fell out of the bed his very first try at sleeping here.  I'm pretty sure my husband and I both stopped breathing for a moment when that happened.
Last night I felt overwhelmed with emotions.  Had I done the right thing?  Were we all going to be ok?  Would I have the patience he needed?  Would I be able to do all the things for him that he needed?  I realized that I was going through very similar emotions as I had when I became a mom so very long ago.  Full of doubt and fear.
More importantly after 18 years I realized something I would have possibly never seen had it not been for this past week.  18 years ago God cleared a path for me to give all I had to my very first baby.  Not my plan or "purpose," HIS plan and purpose.  Just a few months ago God cleared a similar path for me to give all I had to my father in law.  Certainly not MY plan or purpose; but HIS plan and purpose.
What an unimaginable connection.  18 years ago I was looking to fulfill my purpose, my plan.  Today I am still looking to fulfill my purpose.  Why is it so difficult to see that I cannot fill my purpose?  It is not about my plan.  It is completely about God's plan and purpose for me.  I prayerfully will walk this path.
I am so grateful that I will not have to wait 18 years to know that God knows what my purpose is even when I don't.
"For I know the plans I have for you," declares the LORD, "plans to prosper you and not to harm you, plans to give you hope and a future." -Jeremiah 29:11
Gina Bernacki is a blog contributor for Study With Friends, a wife of over 20 years and mother of three children.  For more on our plans and God's sovereignty, check out the Bible study series: Divine Sovereignty vs. Human Responsibility.