Bible Studies, Reading Plans, Devotionals.
Freely we have been given, and freely we give.  However, Study With Friends is a listener supported ministry.  If you are blessed by the work we do, please prayerfully consider a donation to help us continue that work.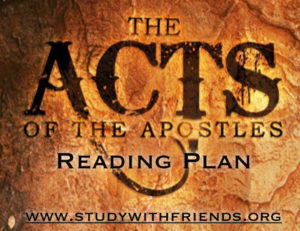 Acts Reading Plan and Study Guide
The book of Acts provides a bridge between the gospels and the apostolic letters, and a bridge between the early church and all generations of the church to follow.  This reading plan will help you study the book of Acts.
60 days in the old testament reading plan
(Consider partnering this reading plan with our bible study series: Old Testament Themes and check out this article: Tips and Tools for Studying the Old Testament)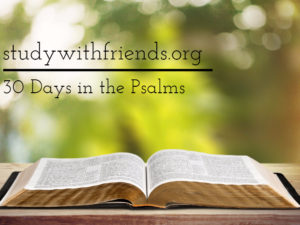 30 days in the psalms reading plan
Consider partnering this reading guide with our Comfort, Caution, and Confidence from the Psalms radio series.