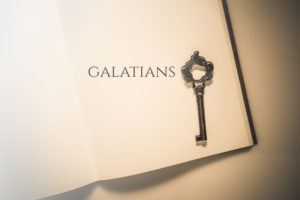 In this letter originally written to the churches in southern Galatia, Paul proclaims the timeless reality of our freedom in Christ.  That sounds great, but how do we get there and what do we do with our newfound freedom?  Join Holly, Maria, Andrea, and Marilyn.  Let's talk about it!
You can find our discussion guide here:  Galatians Discussion Guide
In this series, we reference the Fruit of the Spirit found in Galatians 5:22-23.  To learn more check out our Galatians 5: Fruit of the Spirit study.