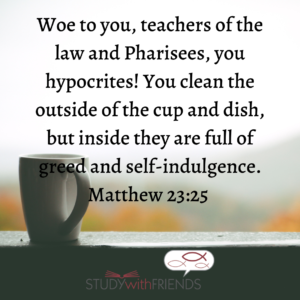 Last weekend was really busy.  My son graduated from high school and we were going from party to party. It has been an unseasonably cool late spring but on Saturday the sun came roaring back in with no cloud cover to be seen for miles. What I would deem "gorgeous weather." As we enjoyed our time in plastic chairs with no shade in sight, reminiscing about the past years and looking forward to the future, I found myself starting to sweat profusely.  First, in the normal places like the backs of my knees and my neck, then traveled to the unusual places like my forearms and calves.  I couldn't find a position where I wasn't just consistently wet. Needless to say, I couldn't wait to go home and take a shower before launching the family off to the next place.  Not to get too graphic but I could live in my shower.  No shower seems quite long enough. There is no better feeling to me then scrubbing all the sweat off with my decadent strawberry shortcake-scented floofy sponge. After dragging myself out, doing my hair, spritzing, and dressing in something nice, we headed back out to do Round 2. 
Meanwhile, I'm exhausted. Talking to strangers is leeching out what little energy I have, while also hoping that my graduate is going to a college that these people find impressive, and crossing my fingers that my kids don't embarrass me by what they are wearing or their attitudes. And I'm barely holding in my annoyance that my cousin snubbed her nose at the food I brought.  
Why is it that I'm worried so much about the outside and I'm just trying to contain what's inside until I get home? Jesus says it's what's on the inside that matters. In Matthew's gospel, Jesus is talking to His disciples and the crowds about the Pharisees and scribes. These people were pretty important in their community. If you are a Christian, you may be able to compare them to your priest or pastor. Some might say they should know better. Jesus proceeds to berate them about following rules over loving their neighbor when He warns them about cleanliness.  In Matthew 23:25-26 Jesus says, "Woe to you, scribes and Pharisees, hypocrites! For you clean the outside of the cup and of the dish, but inside they are full [of robbery and self-indulgence.  You blind Pharisee, first clean the inside of the cup and of the dish, so that the outside of it may become clean also (NASB95). In the end He says that if they clean the inside first, the outside will become clean also. This means no matter how often I wash away the sweat from the picnic, I will not change my jealousy, animosity, or anxiety on the inside. Now I know you're thinking that cleaning the inside will not make me less sweaty and that's true; however, if my internal is pointed to Jesus through His Holy Spirit, then maybe that sweat will be my only discomfort. I'll worry less about what they think of my son's future college plans because I know the One who created him gave him the gifts and talents to get him there. I won't stress that my kids have embarrassed me because I can recognize that they are also sinners struggling with internal uncleanliness that they just let out of the bag. And I will not be angry that my cousin snubbed my food, because that is a gift from God that I can bring back home and feed my family with. I make my focus Jesus and He will clean what's on the inside so people will see Him shining through me, and not just my droopy humid hair.