This series introduces participants to the covenant theme that pervades the entire bible. To go deeper with the study, download the free study guide which corresponds to parts 6-12 of this series. Then, either listen to the podcast or watch on YouTube with Holly, Isabella, Kathy, and Carol as we study the Pentateuch.
Read
Download the Study Guide here: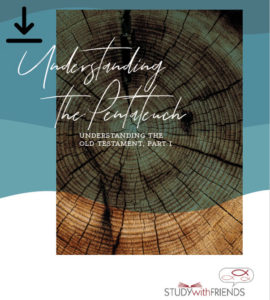 For the entire study 'A Covenant Understanding of the Old Testament' click here
Listen
Listen to the podcast
Watch
Watch the study on YouTube beginning with Part 1
Continue watching this study on YouTube with Part 2, Part 3, Part 4, and Part 5.
At the time of this recording, all state and local Covid-19 protocols were observed.
---
Background
If you would like some background on the Prophets, The Bible Project has a great video overview on how God entered into a series of formal relationships with various people in order to rescue the world through Jesus.