Have you ever felt hopeless, unworthy, ashamed, convicted in the span of seconds?  Imagine this scene: a group of fishermen ashore weary after a long night of empty nets.  A man they have heard of but didn't know asks one of the fishermen, Simon, to take Him out from the shore and He begins teaching to the crowd. When He's done speaking He looks at Simon Peter and tells him to go out farther. He instructs him to put down his nets for a catch.  Simon's response, as I imagine this moment, was like 'whatever, but if you say so Master, I'll do it.' He obeyed and immediately witnessed a miracle of abundance:  his nets full of fish to the point of overflowing. When Simon Peter saw this, he fell at Jesus' knees and said, "Go away from me, Lord; I am a sinful man!" (Luke 5:8). When I heard this my spirit stirred. Let's break this down.
Simon Peter had no hope of catching any fish but he obeyed the Master and was awestruck by what he witnessed.  Upon Jesus filling the nets, Simon Peter sees who is on his boat and immediately falls to the knees of Jesus feeling unworthy, "go away from me!"  If that's not enough of a jolt to Simon, he is ashamed to be before "Jesus, the Lord!"  And to top it off, he is convicted, "I am a sinful man!"
 Believe me when I tell you these ten words easily filled hours of conversation and study. What I share here is the tip of the iceberg, the summit if you will. There is so much I caught along the way to grasp and be blessed by this verse; I would say my net is over flowing.
One of the blessings was reading a sermon from a 19th century theologian, C.H. Spurgeon. Spurgeon sums up what prompted me to dig deeper when I first heard this verse. In his sermon, Peter's Prayer, Spurgeon explains Peter's response this way. "There are three reasons. First, because he was a man; secondly, because he was a sinful man; and again, because he knew this and became a humble man."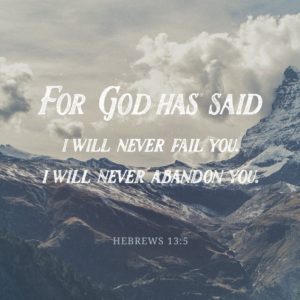 Spurgeon continues to draw from the text and paraphrases this verse, "Come to me, Lord. Come still nearer to me, for I am a sinful man and without Your presence I am utterly undone." Oh, how that very word "undone" speaks volumes to me. Don't you just love when truth is as revealing today as it was centuries ago?
Do you seek Him daily and ask Him to come near, in light of your conviction of sin or disbelief? Do you recognize your need to have Jesus with you at all times? Are you aware that your weakness allows God's strength to work through you and for you? I forget this and when I heard that verse it stirred up the dust bunnies in my soul. It was His Spirit calling me back to Him. Reminding me "He is not going to leave me nor forsake me." Deuteronomy 31:6, Hebrews 13:5
He is aboard my boat filling my life with abundant blessings. I am worthy and He is Lord of my life. Can I get an Amen?
Maria is an ordinary person with a passion for Jesus.  She strives for peace of mind from a chaotic past and looks for ways to bring God into daily lives of others as a source of reassurance, not as a series of rules and commandments.  She is married, has two boys and lives in Yardley, PA.  For more from Study With Friends, check out our website.  You can also listen to our Bible studies by tuning in to your favorite radio station, listening to our podcast on iTunes, or listening through TuneIn or Stitcher online radio.