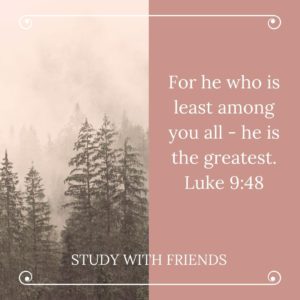 "What good is he to anyone?" I overheard two people talking quietly but forcefully about my brother.
My brother is very low on the autism spectrum. His disability means he can often be very annoying with his constant, compulsive talking and his demand for things to be in their place and according to schedule. He can nag with the best of them, and I can see how some people might label him "worthless."  He can't read or write; he can't communicate clearly; he can't perform any but the simplest of tasks. He certainly cannot take care of himself.
What constitutes worth in our society? Perhaps it's the ability to contribute to a lesser or greater degree. Sometimes it's measured by wealth or social standing, but we know that this is not supposed to be the Christian's perspective of worth.  Jesus told us in Luke 12:15 that "a man's life does not consist in the abundance of his possessions."(NIV) The Gospels tell us that Jesus found worth in society's outcasts:  lepers, adulterers, aliens, widows, orphans, tax collectors, even Gentiles. Thank God He sees the worth of my brother.
I can tell you "what good" he has been to me. He has taught me much in our life together. As a very young child, I learned to realize his inability to do what others could do. This, with the help of my parents' example, planted in me the seed of compassion.  In addition, I continue to learn patience in dealing with him daily. This requires that I cultivate kindness. Colossians 3:12 tells us to "clothe yourselves with compassion, kindness, humility, gentleness and patience."  This is a daily reminder to me of the behavior required of me, but it also aids me greatly in dealing with the challenging times. I learned a great deal about love and caring, watching my parents deal with this very difficult child.
I am sure God has used my brother and his disability to speak to others, especially as they observed my family treat him, one of the least of God's creatures, with the love of Christ. I receive great comfort from Jesus' words in Luke 9:48: "For he who is least among you all—he is the greatest."
Thank you, Jesus, for seeing the worth in each one of us, and for Your love of us that sent you to the cross for our salvation.
Marilyn is a retired OB/GYN and member of the Study With Friends Ministries board.  You can hear Marilyn on our series, Luke's Jesus: The Inclusive Savior. You can read other blogs by Marilyn here. You can listen to any of our Bible studies by tuning in to your favorite radio station, listening to our podcasts on our website or iTunes, or listening through TuneIn, Stitcher or Spotify online radio.