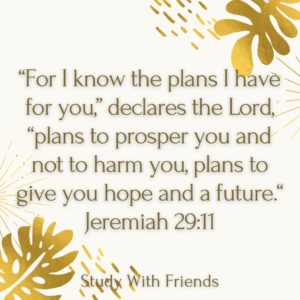 What a year 2020 has been. If your year has been anything like mine, it's been full of isolation, stress, grief, loneliness and struggle. So many people have lost jobs, routines and structure, all sense of normalcy, and even loved ones.
This year has felt eternal for me and has turned my life upside down. Like so many of you, I had such high hopes for 2020. My husband Scott and I rang in the New Year in our home with our pets. I had made dinner for us and baked a pie, while Scott collected wood from our land and started a fire in our wood burning stove. We watched TV together and did our best to stay up until midnight to watch the ball drop.
We had set goals for ourselves, our relationship and our careers for 2020. The biggest item on our list was to continue our fertility/pregnancy journey through IVF. We had received amazing news right before Christmas that our first round of IVF had resulted in one genetically normal embryo. We were over the moon and were so excited to complete another round or two and then get back to our clinic to transfer this perfect little embryo.
January brought days filled with normalcy. I spent my days teaching 1st grade, while Scott spent his days teaching college. We came home to our daily farm chores and routine of dinner, IVF shots in preparation for round number 2, and relaxing in front of the fire while watching TV or reading, before heading to bed.
I was all set to leave February 4nd, 2020, for our IVF clinic in Barbados. Scott had doctorate classes and work that made it really hard for him to travel again, so he opted to stay home and take care of his work responsibilities and the farm while I went for our second egg retrieval with my mom.
If you read any of my previous posts, you know how this story ends. On my way home from Barbados–I had just landed in Toronto for the night–my phone started going crazy with missed calls and texts. Scott had suffered a heart attack the evening of February 18, while teaching, and was in the ICU, unresponsive.
After getting back to Oklahoma as quickly as possible, still sore from my egg retrieval and copious amounts of medication, I had to hold my husband's 41 year old hand and say goodbye while agreeing to remove life support. My world turned black that cold February day.
When I said my goodbyes to Scott, I promised him I would carry on with our dreams of having children. I found out a week after his funeral that our second round of IVF resulted in one more healthy embryo, leaving us with 2. I promised him I would carry on and see the transfers through. I would teach our children about the amazing man he was and about our love for Jesus.
With a team of friends, family and strangers praying so hard for me and our little baby, I went back to Barbados six months after Scott passed, to transfer our first frozen embryo. To be honest, I didn't have much hope. In the past six months I had lost my husband and nearly every aspect of the life we created. I had to sell our home, change my job and move from the tiny town we had called home. I also lost my grandma and one of our beloved dogs during those six months. Loss and grief were becoming the new normal for me and I was starting to become numb.
Seven days after the transfer, I woke up and decided to take a home pregnancy test. It came back positive. I was in shock. With tears streaming down my face, I ran out of my bedroom and into the kitchen where my mom, who was staying with me, was making breakfast. We sobbed and thanked God and called my dad and my clinic and made plans to go and tell my in-laws.
As I write this today, I am 19 weeks pregnant with what seems to be a very healthy baby boy. I have lost so much, but this child and this promise of life after loss has given me a sense of hope that I didn't expect to find again. We still have the rest of the second and third trimester to go, but I'm feeling well and am starting to become more hopeful for this next chapter in my life with each passing day.
I can't pretend to understand why this has to be my story. It will never make sense to me and it will always seem unfair that my precious, healthy, vibrant husband was taken way too soon from this earth and from the life we had created. It is unfair that our son will have to spend his days on this earth not knowing his dad and it's unfair that all of us that love Scott will have to live with a sense of grief for the rest of our lives. My 30's and this year in particular, have taught me that life isn't fair. It often makes no sense and can be very confusing and scary. But I stand by the promise that God is good and that He is the provider of hope. When our path seems dark and it feels as though we've lost our way, I've learned that it's best to just hang on, keep going and trust that God will put miracles in our lives that will give us hope. Hope of a better tomorrow and hope of eternity with Him and those we love.
As hard as 2020 has been, it has given me a renewed sense of hope for 2021. As you close out this year and begin a new one, I pray each of you experiences the peace of Jesus and the hope that only He can provide. This verse has helped me through some of my darkest days and I will choose to cling to it as I walk into 2021.
"For I know the plans I have for you," declares the Lord, "plans to prosper you and not to harm you, plans to give you hope and a future." Jeremiah 29:11 (NIV)
Happy 2021,
Sarah
Sarah S. lives on a farm in Oklahoma with her rescue animals. She is a teacher, a young widow, and is working on building her family through IVF and adoption. You can listen to any of our Bible studies by tuning in to your favorite radio station, listening to our podcasts on our website or iTunes, or listening through TuneIn, Stitcher or Spotify online radio.