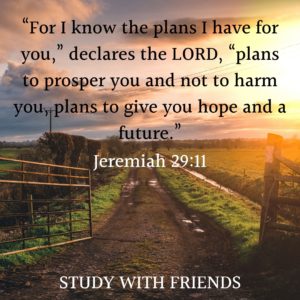 Something you will come to learn about me through these blog posts, is that I have a deep love for rescue animals. I have surrounded myself with a variety of animals since I was a young child, and continue to do so today. Two members of my rescue "herd," as my husband and I affectionately nicknamed them, are my 16-year-old Tennessee Walking Horse, Willow, and my 8-year-old standard donkey, Merle.
After bringing these two home, a few weeks apart from one another, they quickly bonded and fell in love with their new home on our farm. My husband, Scott and I loved spending hours outside, silently watching them explore under the pines, curiously walk the wooded trails and take refuge in their barn at night. Merle, especially, had come from pretty horrific conditions and it was so satisfying for us to watch his transformation as he went from a severely malnourished, sad, neglected donkey with very little life left, to this spunky, healthy, sweet-natured pasture pet of ours.
Today, however, as I watch them graze in the Oklahoma summer sun, I have mixed emotions. These two have no clue that today is their last day on Pine Ranch. They would be so sad if they realized this, and will most assuredly be very anxious as they get loaded up and moved, tomorrow. They have it good here. They love their land and their routine. They've got their best friend close by all day long, and they love the safety of their barn. Little do they know they've got an even better barn, with beautiful land to explore, waiting for them at the end of their trailer ride, at our new farm property.
You see, a few months ago, on February 21, 2020, my precious 41-year-old husband, of just a year and a half, died.
My life stopped in so many aspects on that dark, winter's day, but the world around me kept turning and decisions had to be made. One of the hardest decisions that I had to make was the decision to sell our farm. This property was our dream home. We got married in the church that my husband grew up in, and then drove out to our little piece of heaven in the country for our wedding reception under the pine trees. We were so excited to move in together and start living out our dreams.
When Scott died, so did so many of our dreams. I not only said goodbye to him, but had to say goodbye to so many other things, including our home, with the understanding that I wouldn't be able to care for the land on my own. In these darkest of days, God has continued to show up and help me carve a path through the rubble, for this new version of life.  He provided a new, beautiful, farm property for me and our animals that will be more manageable. It isn't a blessing that I wanted, but nevertheless, I am deeply grateful for God's provision.
As I've been thinking about moving Merle and Willow this week, I couldn't help but see the parallels between their story and mine. I had no clue that February 17 was our last day as a family. I have experienced depths of sorrow that I could have never believed existed, and anxiousness and nerves seem like constant companions these days.
A verse I have leaned on during this season of loss, has been Jeremiah 29:11: "For I know the plans I have for you," declares the Lord, "plans to prosper you and not to harm you, plans to give you hope and a future." (NIV)
I like to imagine God looking over the details of my whole story- even this horrible chapter, and I am praying that He has a really happy ending for me too, at the end of this ride. I like to imagine him saying to me "It's all going to be ok–you can trust me and wait until you see what's waiting for you," just as I will be saying to Merle and Willow on Saturday morning as we prepare to move.
My whole entire life has shifted in the past 5.5 months and hardly any consistencies remain, except for my family, friends, and the faith that I have in God's faithfulness. I hope Merle and Willow can trust me as I shake up their world and begrudgingly take them on to the next chapter in their story, just as I hope that I can continue to trust in God as he continues to shake up my world and carry me on to my next chapter. Even though these words feel hollow to me now, somewhere deep, deep down, I know that my story isn't finished yet.
Sarah S. lives on a farm in Oklahoma with her rescue animals. She is a teacher, a young widow, and is working on building her family through IVF and adoption. You can listen to any of our Bible studies by tuning in to your favorite radio station, listening to our podcasts on our website or iTunes, or listening through TuneIn, Stitcher or Spotify online radio.